It's over. The autocross season for the KCRSCCA is over. I don't know what to do. I can't wait until next year. I have so much time to cut from my runs. I have so much learning to do. This can't be real.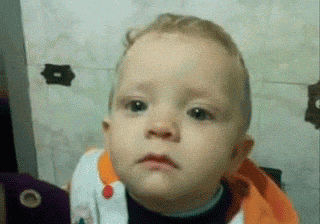 But it is. At least this was a really fun one! The last event of the year was the halloweenie, a Halloween themed event that was also a charity event for GoBabyGo, a project that takes PowerWheels and similar electric cars and build them for children with special needs.
Attendance was high for this event, we had 202 registered drivers. We ran four heats, which I always like because it makes the heats shorter even though the day becomes a little longer.
The weather had called for a sunny warm day, but it ended up being 60 and cloudy. This wasn't too bad, but my clapped out summer tires were not digging the low surface temps. I was sliding around in the first turn of my first run and I was just trying to learn the course! I was far from the only one fighting for traction though.
After the first two  heats, the costume (both human and car) competition commenced. There were a lot of great costumes, and my sad vampire teeth could not compare to any of them.
My four runs were pretty decent. I hit one cone after losing the back end and failing to correct correctly (that sounds funny), but other than that they were clean. On my last run I had an experienced driver ride with me and with a few suggestions I was able to shave over a second off of my time. In the end I started in the 53s and ended with a 50 dead.
This being the last event, the Championship points were complete as well. I landed in a distant fourth place in G-Street, which was expected seeing as how that's what I usually place in each event. I'll be exited to see what next year brings if I am able to swing for a set of wheels, tires and a rear sway bar. That should save a second or so off of my times, and after that it's all up to me as a driver to really push myself and hone my skills.
Overall I am more than satisfied with my first year of autocross, and I'm looking forward to next season.